SIGN-UP TO EMAILS FOR 20% OFF YOUR FIRST ORDER! (bottom of the page)
Thank-You for stopping by Classy Closet! We have a chat button at the bottom right for any questions you may have when finding yourself a new cute, modest outfit to feel confident in.
Get in on our emails and receive your first discount code!! (below our review section)
Let customers speak for us
Become a Rewards Member

Create your account today and start earning back on all your orders! Tap the "Present"/Reward Program button at the bottom left of the screen!

The Closet Blog

Check out The Closet Blog for styling tips, fit try-on's, and more!

See Here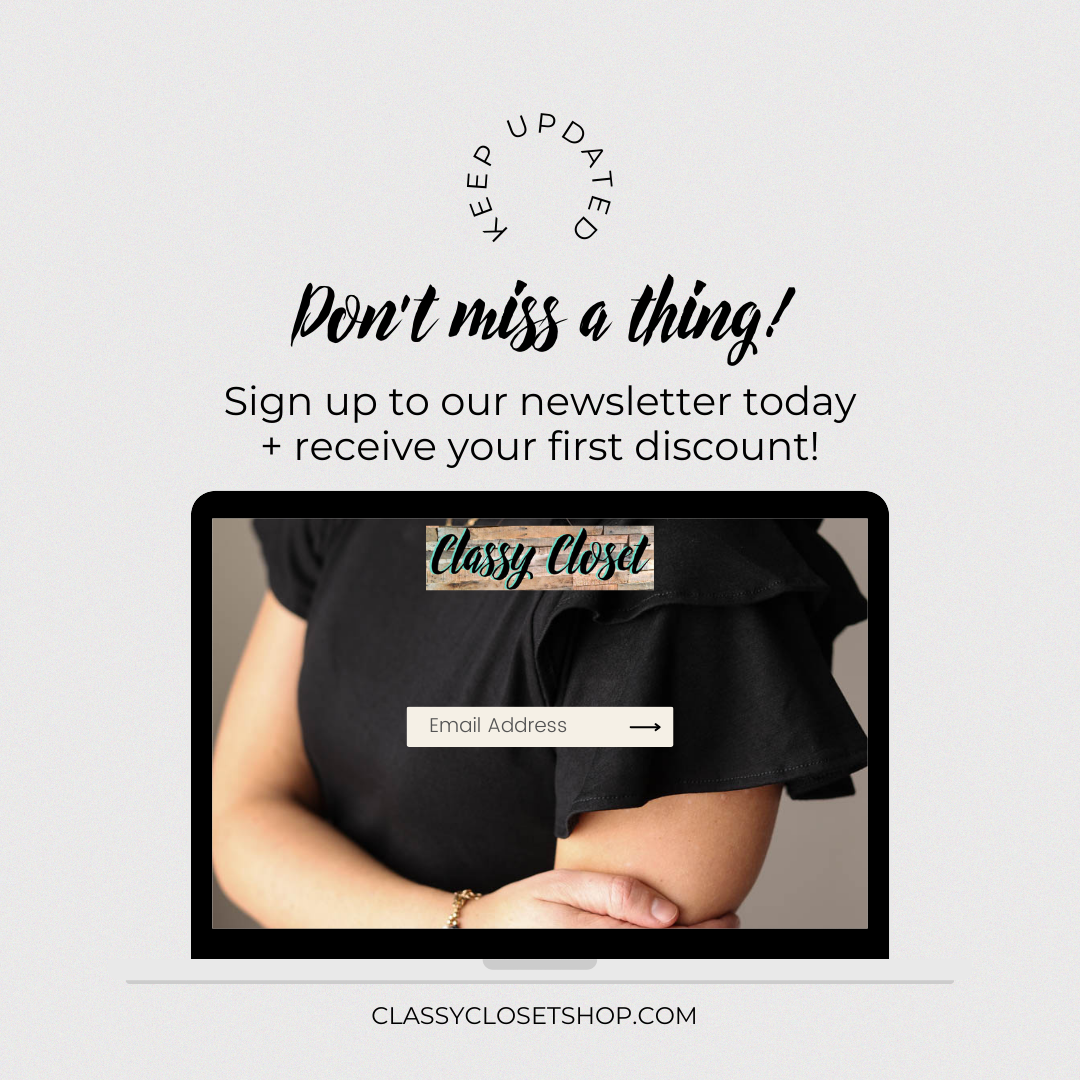 Stay In the Know
Use the box below to claim your first discount!
★★★★★ "I made my first purchase last week. My order arrived in great time. I was so surprised by the level of costumer service I received—packed neatly, hand-written note, and discount suggestion. The dress and tops I ordered were great quality, exceptional fit, and wonderfully priced. I will be shopping here again because the whole experience was amazing. Great job, Classy Closet." -Mallory R
I am so happy to have you shopping with us!
We are a family owned boutique that strives to provide the best online shopping experience in women's modest fashion. We hand pick our styles that are classy and modest so you can feel confident in your everyday outfits, whether that be at home, work, or church.
All our styles are hand measured and listed in the descriptions to serve our customers best across the country. I am happy to answer questions you may have to get started!